Every day there are unforeseen circumstances that can alter our lives. A divorce, a death in the family, the loss of a job, medical issues or simply reaching a point of having too much debt trying to make ends meet. We offer solutions to homeowners who need to sell fast, prevent foreclosure, finalize a divorce, negotiate with their lender to get out of a loan, or have unwanted inherited property.
We have over 18 years of experience in the Omaha real estate market with a proven track record of helping people to sell their homes fast, fair, and with the low hassle. With over 100 homes bought and sold and a Better Business Bureau rating of A+, we have a history of helping people sell their homes in a fast or flexible way that best fits their unique situation. No pressure tactics, no obligation, no closing costs or commissions, no fees, no hassle. Just simple, fair cash offers that allow you to decide if our offer meets your needs.
We also provide a unique service that helps our residents work toward homeownership while they are renting. We do this by reporting your monthly rent payments to all 3 credit bureaus to help build your credit score, helping you to save for a down payment with monthly rent credits, and providing free credit council and multiple local lenders to choose from when it's time to finance your home.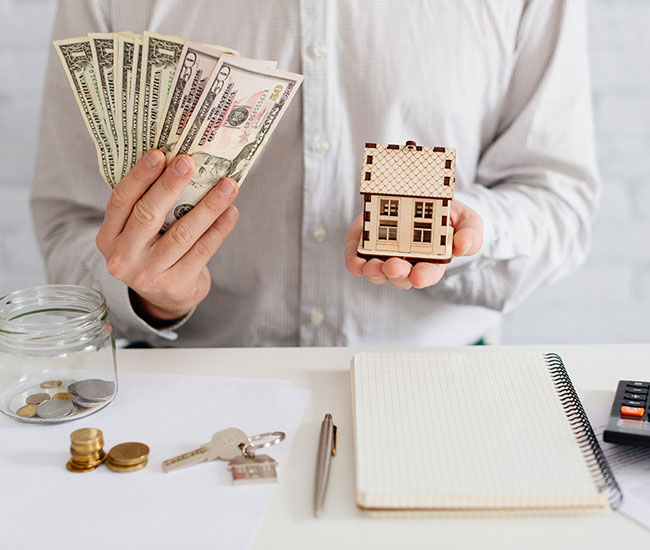 Sell your Home for Cash
(No closing costs, no fees, no commissions. Just fair, fast cash offers the flexibility to close when you want)
We buy all properties in all conditions. We will take care of all repairs and cleaning at no cost to you, just move what you want to keep. In most cases, we can close within one week to get you the cash that you need and eliminate the stress your problem house may be causing.
Divorce, inherited property, behind on mortgage payments, received a "Notice of Default" from your home lender? We can help provide a fast, simple, low hassle solution.
We provide you with an all-cash offer the day we look at your property to help give you an option to improve your current situation.
We can close fast so you have the cash that you need in your hands to either pay off your loan, pay down debt, or have the money you need to move on and be free of the stress you are facing.
We buy properties in all conditions with no contingencies. We will take care of all repairs, cleaning, and demo at no cost to you. Just move what you want to keep.
Rent to Own
(We Help You Work Toward Homeownership While You Rent)
With each month we help you work toward homeownership while you rent. We report your monthly rent payments to all 3 major credit bureaus to help improve your credit score and give you a portion of your monthly rent and full deposit to apply toward the future purchase price. We also work with local lenders who can help you with financing in the future. ​
With each month's on-time payment you progress toward the 620 credit score many lenders require to qualify for a loan.
With each month's rent, you earn cash credit toward the down payment of your future home purchase.
We help you to assess your current credit score and loan qualification situation and provide solutions to improve so you can buy in the near future.
We partner with multiple local lenders to give you choices when it comes time to finance your home purchase as well as tips to help you qualify quicker.