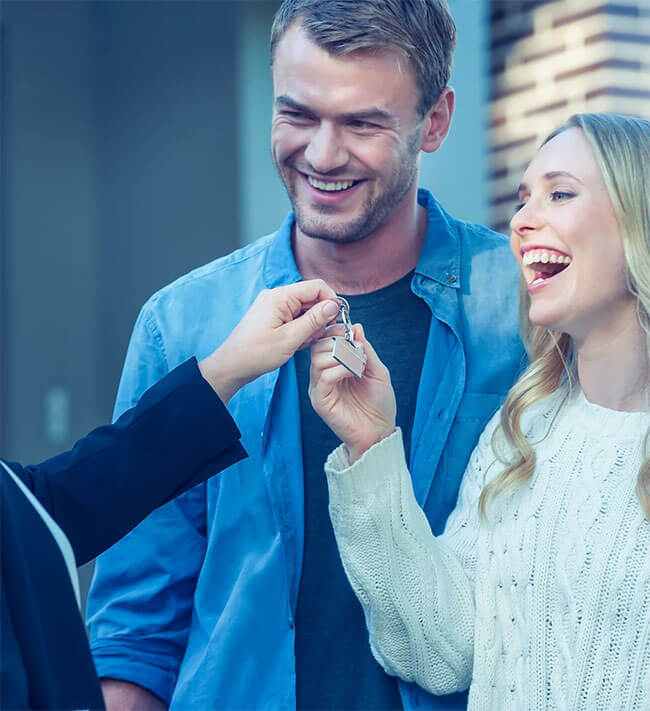 Benefits of Homeownership
Home value appreciation. Home values have historically increased in value by 3-5% per year in Omaha. On a $100,000 home that is $3,000 – $5,000 per year!
Leverage! If you buy a home for $100,000 with a $5,000 down payment and your home increases in value 5% in a year you make $5,000 in appreciation. You make $5,000 in one year on your $5,000 investment! That is a 100% return on your investment!
The monthly reduction in your loan balance also known as a principal reduction. With each month's mortgage payment, a portion of that payment goes toward paying down your loan amount and each month's payment pays off a larger portion of the loan.
Capital gains exclusions. If you own your house for 2 or more years when you sell you get to keep all of the profits tax-free! Up to $250,000 tax-free for an individual and $500,000 tax-free for a couple!
As you build equity in your home through appreciation and principal reduction you can take a "Home Equity Line of Credit" out against the equity in your house. The interest rate on this line of credit is typically the lowest you can get and the interest that you pay on it over the year is tax-deductible.
Over time you save substantial money by owning your home compared to renting it and you own an asset that automatically builds wealth over time.
In many cases in Omaha, it costs less to own your home than to rent it, saving you money each month.
All of these benefits don't take into consideration the tax benefits you get from owning your home, which include the ability to write-off the interest you pay to the bank on your loan as well as your property taxes and insurance
Contact us today to receive an offer!
How it Works : Fast, Simple, Proven!
Fast Cash! No closing costs! We make it simple!
Call or email us at (402) 719-3175 or 5109.realestate@gmail.com. There is no cost or obligation!
We will set up a time to look at your house.
Within 24 hours we will have a cash offer for you!
If our offer meets your needs, we will take care of all the paperwork, title work, and closing costs. There is no cost or obligation to you!
Within about one week, once all of the title work is complete, you will have the cash that you need and no more hassle!
Move what you want to keep and leave what you don't want. We'll take care of it!